Equitable Advisors - Northern California/Hawaii Branch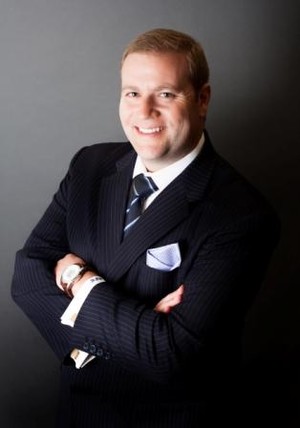 George Chammas is originally from the Bay Area and obtained his degree in Finance and Political Science from Purdue University. He relocated to San Diego, CA where he obtained his Juris Doctorate from Thomas Jefferson School of Law.
Since joining Equitable, George has been assisting individuals and businesses in protecting their financial well-being. With the licenses, knowledge and experience he has gained with Equitable and through managing a team of associates, he and his team can assist clients in creating solutions to many different issues. His ideals in sharing his financial knowledge are highly visible in his client relations. He prefers to educate his clients about their financial products and services in a holistic way. George was awarded the title of Retirement Planning Specialist from the Wharton Program through U. Penn.
George began his career in Finance in San Diego in 2006 and he was quickly promoted to Divisional VP in 2008 helping the branch achieve success at a level never seen before. As VP in San Diego, the branch was a Two Time Gold President's Trophy Winner in 2011 and 2012 signifying the top award and the top branch in the organization.
George was promoted to a Senior VP position for the Northern California/Hawaii Branch 2014. In 2016 the organization achieved the highest award, Gold President's Trophy, for being #1 in the entire organization. In 2017 George got promoted to Regional Co-Executive VP as a result of the team's success and followed that success with another Gold Trophy as #1 organization.
The Northern California/Hawaii branch of Equitable embodies the hardworking and professional, yet fun, spirit of George and the leadership team, staff and associates. Our vision is to be the premiere estate and financial planning firm creating the perfect client experience, maintaining a winning culture while caring for each other and our clients.